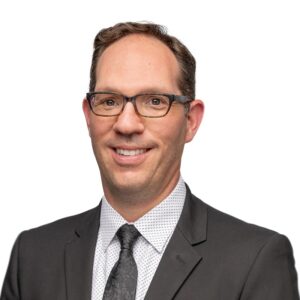 Darren Berger
CPA, CA
Principal, Interim Management & Executive Search
Learn more

As part of our Executive Webinar Series, this online session is designed to help you find the best approach for your job search and communicating your value proposition with intent and passion. From developing a search plan; finding the best ways to network; and working on your value proposition, we provide the tools and advice to help you differentiate yourself in (a crowded)  an evolving and ever-changing marketplace.
The way we interact may be evolving, but the importance of aligning your experience and background with a role, and effectively communicating your skills, unique background, and expertise has not.
This online session discusses ways to structure your job search and improve the probability of landing your next ideal career adventure. At the end of the session, you will be able to identify your audience(s), and instead of reciting a me-centered elevator pitch, you will be well equipped with a personal and target-centered value proposition for your career move.
Registration for this workshop is open to executives and senior leaders who want to:
understand the current talent market and how it has changed
develop a targeted search plan for greater effectiveness
understand the importance of networking and how to develop key capabilities
"Be the SME" and identify your key strengths
know your target's interests and how to present yourself while communicating your own value proposition
stand out and make an impact!
* virtual break-out sessions & networking opportunities during and after the session.
When: Thursday, September 14, 2023
Webinar from 9:00 a.m. to 11:00 a.m. ET
Where: This is an online session.
The event URL will be provided upon registration.
Questions?
Contact us today