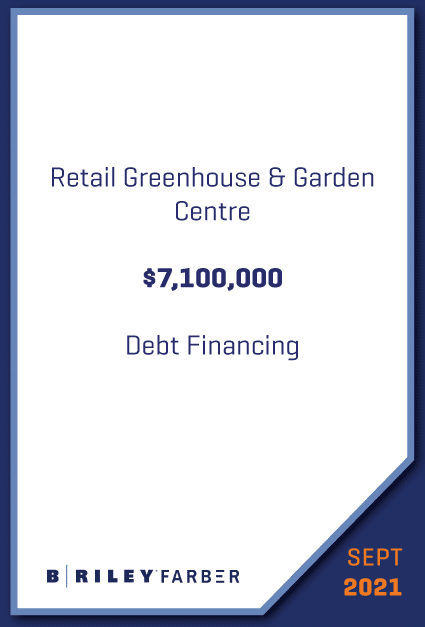 B. Riley Farber is pleased to have acted as the exclusive financial advisor in securing $7.1 million in long-term debt and working capital facilities for a retail greenhouse and garden centre business.
After running a successful business for over 50 years, ("the Company") decided to make the leap into commercial real estate. They started small, by looking at their surrounding unused real estate, and by 2011 they were ready to begin construction of a large retail centre. 
Not sure where to turn next, the owner of the Company contacted B. Riley Farber who not only secured $7.1 million in long-term debt but also working capital facilities to allow the retail operations to flourish, which consolidated the Company's debt—taking it from seven lenders to two. 
Deal Team: