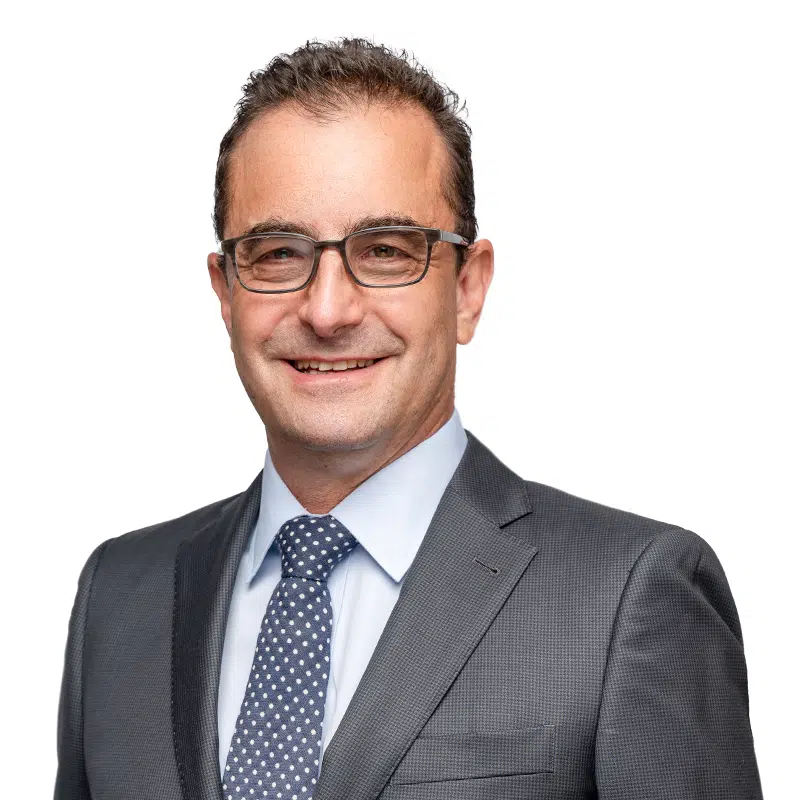 Allan Nackan
CPA, CA, CIRP, LIT
Senior Managing Director | Restructuring
Allan Nackan is a Senior Managing Director at B. Riley Farber and co-leads the firm's Restructuring practice. His practice focuses on corporate insolvency and restructuring, financial advisory services, cross-border restructuring, fraud investigations, and forensic accounting.
Allan has extensive experience acting in various court-appointed and financial advisory roles for clients, including:
acting as court-appointed receiver and interim receiver
acting as monitor or financial advisor in Companies' Creditor Arrangement Act (CCAA) and Chapter 11 proceedings
acting as a Licensed Insolvency Trustee under the Bankruptcy & Insolvency Act (BIA) proposals and bankruptcies for a wide variety of corporations and their creditors
representing foreign parties in Canadian insolvency proceedings
providing financial advisory services outside of formal insolvency proceedings
In addition, Allan serves as director and current chair of BTG Global Advisory, one of the world's largest specialist independent insolvency and restructuring alliances, with member firms around the globe, including offices across the US, UK, Europe, Australia, South Africa, India, Brazil, Hong Kong, and various offshore jurisdictions. In this role, Allan leads Farber's international and cross-border initiatives.
Select client experience
financial advisor to Representative Counsel to non-union retirees and active employees of U.S. Steel Canada Inc. (a.k.a., Stelco)
financial advisor to the Superintendent of Financial Services representing Ontario Pension Benefit Guarantee Fund, a major stakeholder in CCAA/Chapter 11 filings by Nortel Networks Limited
financial advisor to the Superintendent of Financial Services representing Ontario Pension Benefit Guarantee Fund in CCAA of Sears Canada Inc.
restructuring and or liquidation of national retail chains such as Tabi International, Clothing for Modern Times (Urban Behaviour and Costa Blanca), The Tall Girl Shop, and Movie Gallery Canada (a.k.a., Hollywood Video)
numerous insolvency and forensic proceedings to trace and recover assets in US, Canada, Caribbean, and internationally
Of interest...
Allan is one of only seven INSOL Fellows in Canada. INSOL Fellowship program is the preeminent global advanced educational qualification focusing on international insolvency
Allan co-authored a paper titled "Protecting Vulnerable Stakeholders in Canadian Insolvency Proceedings" with George Benchetrit, and will be presenting that paper at the Insolvency Institute of Canada in September 2018
as a semi-pro magician, Allan always has a deck of cards with him. Learn what else he has up his sleeve in his Faces of Farber profile
Additional experience
Allan's professional accomplishments also include the restructuring and sale of the largest movie production studio in Toronto, and successfully managing the operations, restructuring, or liquidation in a variety of industries including cosmetics, textiles, automotive parts, car dealerships, automobile leasing, transport and logistics, media, advertising, printing, software, music, and food distribution.
His cross-border insolvency experience includes: a significant financial advisory role in the multinational restructuring of Nortel Networks Inc., which operated in 140 countries and filed concurrent insolvency proceedings in Canada, USA and UK; Chapter 15 proceedings for liquidation of US retail operations of The Tall Girl Shop; representing U.S. and foreign -secured lenders and other stakeholders in Canadian insolvency proceedings.
Allan has also acted as court-appointed receiver and Licensed Insolvency Trustee for the corporate bankruptcy of securities firms, and as such was involved in Ashley vs. Marlow Group Private Portfolio Management Inc., a precedent-setting case in Ontario on Part XII of the Bankruptcy and Insolvency Act governing securities firm bankruptcies. He has led numerous insolvency and forensic proceedings to trace and recover assets in the U.S., Canada, the Caribbean, and internationally.